SUPERSILK PROFESSIONAL
long-lasting, nourishing, frizz-free results.
100% FREE of formaldehyde, phthalates, sulfates and parabans.
SUPERSILK PROFESSIONAL is the innovative, safe & effective hair smoothing treatment that turns frizzy, damaged, untamed hair into smooth, manageable hair with a healthy, shiny sheen. Completely non-toxic and 100% formaldehyde-free, this deep conditioning smoothing treatment infuses hair using our unparalleled patented technology that is safer, stronger and more durable than Keratin.
Loved by women around the globe, the long-lasting results of up to 12 weeks, leaves you more time for the things you love and less time struggling with styling, straightening and applying tons of harmful products.
Color-safe and perfect for all hair types and hair textures, SUPERSILK PROFESSIONAL offers the versatility to wear your hair curly, wavy or straight without the frizz! WATCH THE SUPERSILK VIDEO >
The results: before & after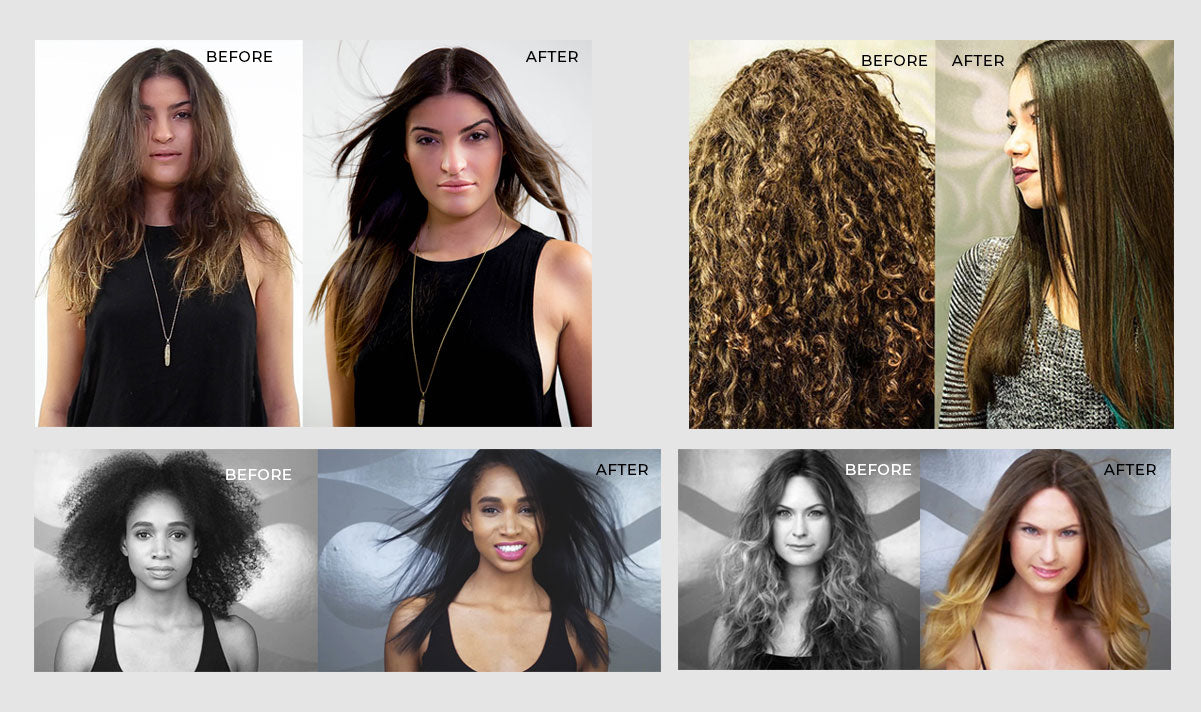 the benefitS of SUPERSILK PROFESSIONAL
100% FREE of formaldehyde, phthalates, sulfates and parabans
Tames frizz
Reduces drying time
Reduces out-of-control volume
Versatility
Repairs damage
Full: Lasts 4-8 Weeks / Express: Lasts up to 10 days
Improves manageability
Minimal color lift
Perfect for all hair textures.
Spray-on application
Safe & Sustainable
THE UNIQUE DIFFERENCE
What makes us unique is our unparalleled technology. This treatment features our proprietary Nano Silk Complex, a rich amino acid formula that is not only safer, but stronger and more durable than Keratin. No other smoothing system infuses silk nano particles into the hair to achieve both strength and resilience on the inside, as well as smooth, silky tresses on the outside.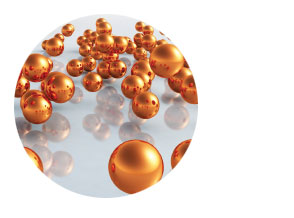 Glyoxylic acid – "The Bond Breaker"
Loosens the bonds in the hair.
When bonds are tight, hair is curly.
When they are loose, hair is smooth.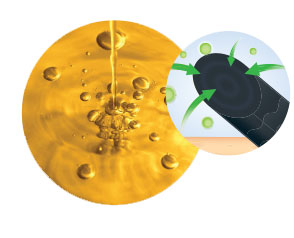 SERACIN: "The DEEP HEALER"
Smooths
Deep heals
Strengthens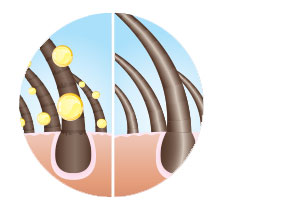 SERASEAL: "THE PROTECTOR & SHINE GIVER"
"Seals" the cuticle
Protects with added shean
Creates silky smoothness and shine
Which Supersilk Service is Right For You?
SUPERSILK EXPRESS TREATMENT
Add to a cut, color or blowout service to reduce frizz
& enhance the shine and feel of your hair.
Results last for 1-2 weeks.
Cost varies between $45-$95.
Takes approx. 1 hour.
Ideal for the woman wanting smooth, straight results
for a shorter period of time.
SUPERSILK FULL TREATMENT
A long-lasting silk-infusion treatment that offers silky, smooth, frizz-free results
while nourishing hair & maintaining versatility.
Hair can be worn curly, wavy or straight.
Results last for 6-12 weeks.
Cost varies between $195-$300.
Takes approx. 2 ½ hours.
Ideal for the woman wanting freedom from frizz and smooth,
soft lustrous hair for 1- 2 months.
PURCHASE SUPERSILK PROFESSIONAL
SUPERSILK PROFESSIONAL is available for licensed professionals only.
For direct purchase, contact your local distibutor.
Trouble locating a distributor?
Email us at info@beautopiahair.com, provide your zip code, and we will be happy to help you locate the product.
SUPERSILK PROFESSIONAL TRY ME KIT
$79.00
SILK INFUSION SMOOTHING SYSTEM
LONG-LASTING, NOURISHING, FRIZZ-FREE RESULTS
100% FREE of FORMALDEHYDE & NON-TOXIC.
Safe Smoothing. Lasts up to 12 weeks. Formulated for hair that is coarse or resistant, has high-lift or highlights, and works well with haircolor and other chemical services. Silk and Sericin Protein Complex nourish and fortify hair for a long-lasting, healthy, shiny condition.
This kit contains the following:
(3) Supersilk Professional Solution 3oz
(1) Supersilk Detoxifying Shampoo 10oz
(3) Pure Indulgence Leave-In Treatment 4oz
(1) Pure Indulgence Shampoo 10oz
(1) Pure Indulgence Conditioner 8.5 oz
(1) Tail Comb
(1) Supersilk Step-By-Step
(1) Supersilk Express Step-By-Step
(1) Pure Indulgence & Vibrastrait PK Sheet
(1) Supersilk Tent Card
TAKE HOME SUPERSILK for long lasting results

HOW TO DO THE TREATMENT: STEP-BY-STEP